Jobs
We are looking for new talent.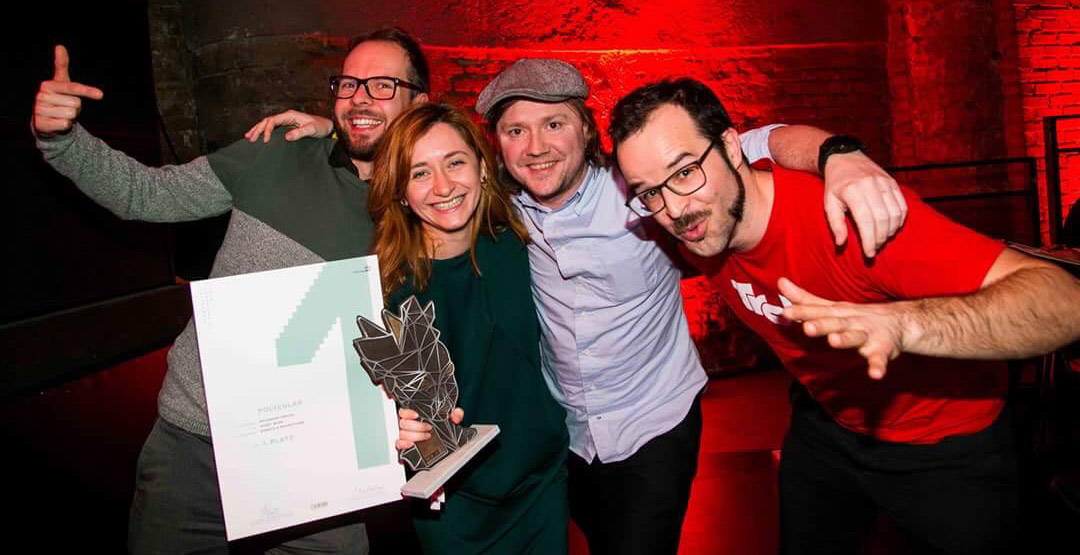 Polycular forges innovative experiences for knowledge transfer, awareness raising, training and marketing in Hallein. We implement these as games, apps, location-based games and AR/VR learning and experience spaces. With Escape AR, we create virtual Escape Rooms that can be used anywhere, whether in the office, in the living room or even outside in the city. Our innovative approaches and technological capabilities have already won several awards and we want to continue together with you.
Want to spend your time in a small team changing the world for the better with technology, games and innovation? Then get in touch with us and hopefully we'll see you on board soon!
We offer:
A committed, young team and close collaboration with the founder
The opportunity to help shape innovative innovative products and exciting projects in the area of AR/VR, Apps and Games
Room for the realisation of your own ideas
Passion and fascination for interaction, technology and games with a purpose
Our attractive office in the old town of Hallein (Salzburg),
easily accessible by public transport
Flexible time management with flextime system and home office upon request and agreement
A competitive salary depending on your professional experience and knowledge
We currently have no vacancies, but in general you can apply for the following positions:
Project management / Sales
Conception & game design
2D and concept art
3D art
Technical art
XR and game development
Web development
Are you convinced that you are a perfect fit for our team, just send us your application.
Interested in Summer or Winter internship (at least 5 months) opportunities at Polycular in the following areas ?
Art 2D/3D Animation
XR/Game Development
Web Development
Marketing/Sales
Have we sparked your interest?
You can send your application to jobs@polycular.com.
We are looking forward to hear from you